Bare Bones
An Open Floor Workshop
with
Stacey Butcher and Claire Alexander

Jan 8-10, 2016
Mill Valley, CA


Bare Bones is a dance meditation for building muscular intelligence, the ability to be awake and fluid, to articulate the innate symphony of wisdom and expression waiting just below our skin.
We ask our bodies and let them speak:
What part of me has forgotten how to move?
Where am I fluid and where am I bound?
What gestures purr, hum, hurt, hesitate?
Who do I gravitate towards?
What propels me to shy away and...
What makes my body sing?
Our inquiry becomes one of ratio: How much of our huge life force is devoted to keeping ourselves moving in repetitive, habitual patterns? How much is left for creativity, loving connections, the willing surrender to change?
It's a dance to get up and make a cup of coffee if we pay attention. To paraphrase Louis C.K. "We're a masterpiece of movement and nobody's noticing." In every moment we are literally being pushed and pulled, drawn down and lifted up, being thrown off balance and finding it again. The goal is a body that moves with it all and tells the tale. This is the infinite choreography for Bare Bones.
This workshop is a wonderful introduction to the Open Floor Movement Practice, and it counts as 13 hours of prerequisites and electives for the Open Floor Teacher Training.
Claire Alexander

and
Stacey Butcher
are both Open Floor Teachers, Somatic Experiencing Practitioners, and were trained by Gabrielle Roth. They bring over 20 years of movement and healing arts experience. Both Stacey and Claire invite students to tap into the instinctual wisdom of an integrated body, heart and mind. They are inspirational facilitators and are skilled at holding space for transformation.
Click here to find out more about Claire.
Investment in yourself:
$210 before December 18
$245 thereafter
$195 for Open Floor Teachers and Teachers in Training



To pay by credit card, click on the Brown Paper Tickets below: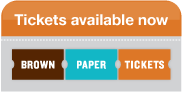 To pay by check or Money Order:
Send full contact information (full name, address, phone, email) and payment to:
Ecstatic Productions
2050 Santa Cruz Ave
Menlo Park, CA 94025


CANCELLATION POLICY:
You will receive a refund, less a $25 fee, for any cancellation up to 30 days before the event.
If you cancel 14-29 days before the event, you will receive a refund, less a $50 fee.
No refunds can be issued less than 14 days from the start of a workshop.


---